Acai & Matcha Chia Pudding
Vegan, Gluten Free
Ready in just a few minutes, this matcha chia pudding is filled with acai berry puree, fruit, and you can add all of your favourite toppings. A nourishing breakfast packed with antioxidants, fibre and protein.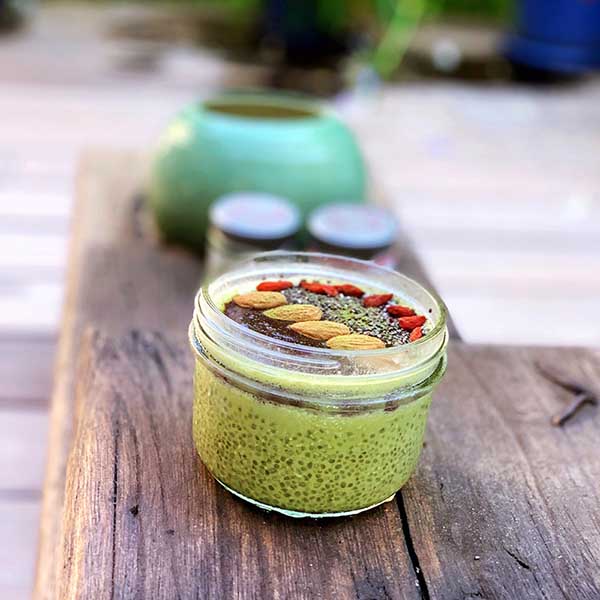 Toppings
50g frozen acai berry pulp
1 small banana
Almonds
Goji berries
Chia seeds
Pudding
3 tbsp chia seeds
1 to 2 tsp Superior Grade Matcha Buy this matcha
½ tsp agave syrup
150ml almond milk
Mix the matcha powder and the chia seeds together in a jar. Add the almond milk and agave syrup.
Stir well and leave to stand for 5 minutes, stir again and chill in the fridge for at least 30 minutes to set.
Prepare the acai topping by blending 1 banana with the frozen acai.
Pour a generous layer of the topping over the chia pudding and sprinkle some raw chia seeds, almonds and goji berries.
Get creative with your own toppings!