Matcha Madeleines
In Japan it is tradition to eat a small sweet treat with their matcha tea. Small and airy teacakes, madeleines are a classic French individual cake often served with coffee or tea. To give a matcha twist on this classic French recipe, I like to serve mine with a matcha shot.
Madeleines should have a crispy outside shell with a soft and moist inside.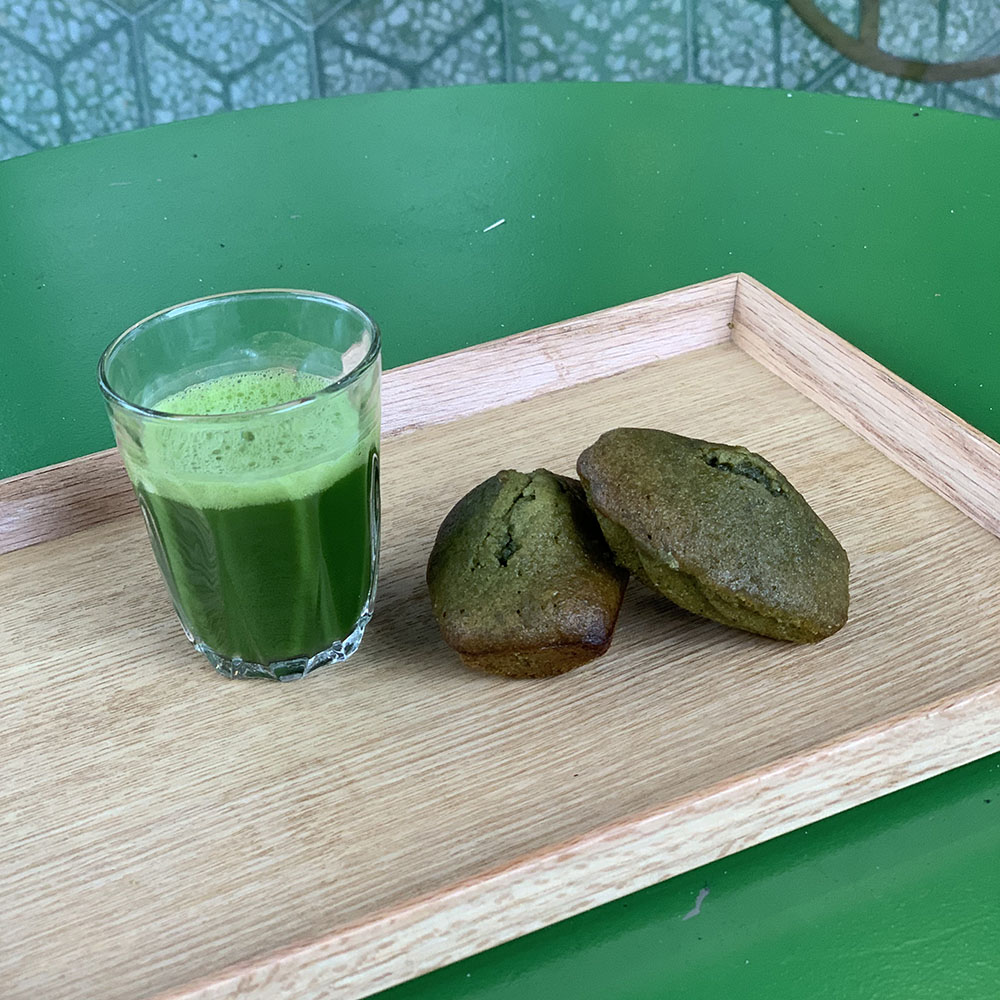 Ingredients
80g plain flour
1 tsp baking powder
1 tbsp Culinary Grade Matcha Buy this matcha
85g sugar
3 tbsp honey
2 eggs
90g butter
Preheat the oven to 220˚C. In a saucepan melt the butter.
Sieve the flour into a large mixing bowl, sieve the matcha and add the sugar.
Make a well in the dry ingredients and slowly combine the eggs and honey. Then, whisk it all together, add the melted butter and stir in.
Cover the batter and leave to rest for at least a couple of hours or overnight.
In a greased madeleine tin, pour the batter ¾ of the way up. Stand and leave for a few minutes and then bake for 3 minutes at 220˚C, then reduce to 170˚C and cook for a further 8 minutes. Allow to cool down and enjoy.