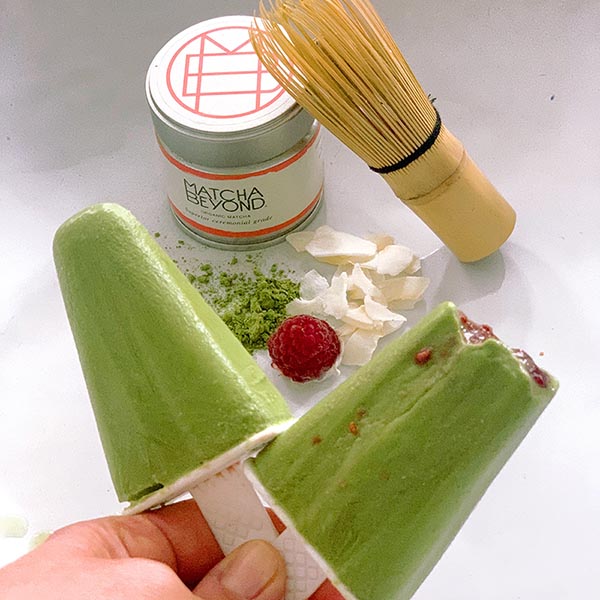 Matcha you will need
Matcha Ice Lollies
This is the perfect summer treat. So refreshing and easy to make.
Ingredients
100ml coconut milk
2 tbsp Superior Grade Matcha
1/2 tbsp agave syrup (optional)
1 tsp raspberry jam
Method
Blend the matcha, optional agave syrup and the coconut milk in a blender.
Divide the matcha milk into ice lolly moulds.
Add a teaspoon of raspberry jam into the middle and stir slowly to spread the jam evenly over the inside (but not the outside) of the lolly.
Add a wooden stick and place the moulds in the freezer for at least 5 hours.
Matcha you will need