Matcha Cupcakes
These moist matcha cupcakes are easy to make, perfectly balanced matcha flavour, and finished with tangy vanilla cream cheese frosting. I have adapted this recipe from our famous green velvet cake. They're a must-try and can be decorated for any occasion.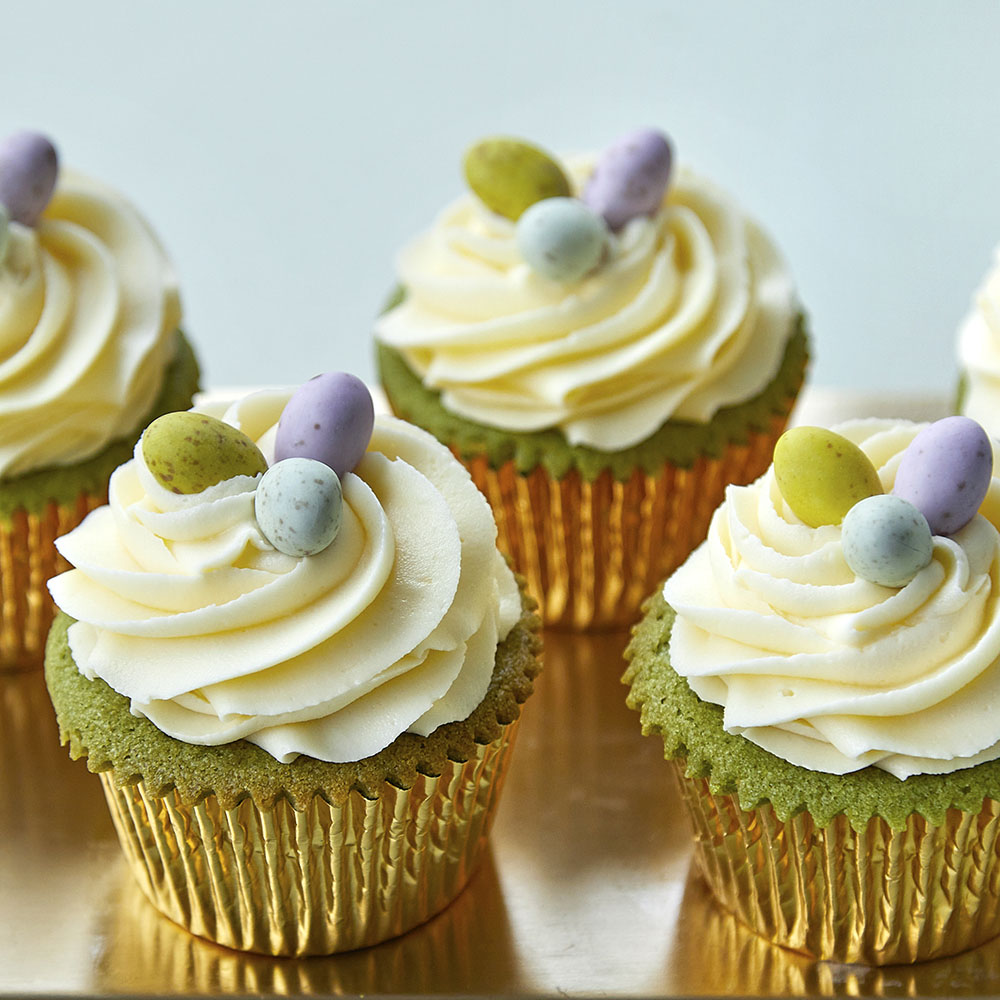 Matcha Cake
100g butter
100g caster sugar
½ tsp vanilla extract
2 eggs
100g self-raising flour
2 tbsp Culinary Grade Matcha Buy this matcha
Vanilla Icing
225g cream cheese
250g sugar
1 tsp of vanilla extract
55g room temperature butter
Yield 6 cupcakes
Preheat the oven to 170˚C. Line your muffin tin with paper cases.
Cream the butter and sugar together in a bowl until pale. Beat in the eggs a little at a time and stir in the vanilla extract.
Sieve the flour into a mixing bowl and sieve the matcha over the flour and mix well. Fold in the flour, using a rubber spatula, into the butter, sugar and egg mixture and make sure everything is well combined. Spoon the mixture into the paper cases until they are half full.
Bake in the oven for 15 minutes, or until a skewer inserted into one of the cakes comes out clean. Set aside to cool for 10 minutes, then remove from the tin and cool on a wire rack.
For the cream cheese icing, place the cream cheese in a bowl and beat with the butter until smooth and creamy using an electric mixer. Add the vanilla extract. Beat the butter in a large bowl until soft, add half the icing sugar and beat until smooth then add the other half.
Add the icing sugar a little at a time and mix on a low speed until well combined and smooth. Chill until firm enough to spread or pipe.
You can also bake these as fairy cakes, it will make 12 smaller cupcakes. Here the frosting is piped into a nest and I have added some chocolate eggs for Easter.